Guide to Plastic Surgery Vs Cosmetic Surgery
In short, plastic surgery involves reconstructive surgery training dedicated to enhance defects, and injuries (Such as Cleft Palate, Burn Repair Surgery Etc.) and some attention is dedicated to cosmetic surgery, but not all. A plastic surgeon can be licensed to practiced breast enhancement surgeries yet have no knowledge or training in facial rejuvenation surgery.
A cosmetic surgeon is required to be licensed in all five areas of cosmetic surgery (Breast Surgery, Tummy Tuck, Liposuction, Facial Rejuvenation, and "Other Cosmetic Surgeries") in order to be classified as a cosmetic surgeon. Dr. Bui is a licensed cosmetic surgeon.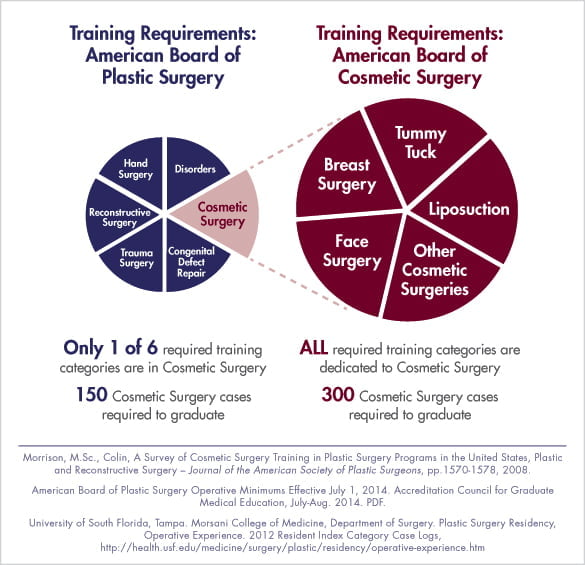 Graphic Provided By: American Board of Cosmetic Surgery
What Kind Of Cosmetic Surgery Will Work For You?
Still Have Questions? Fill Out The Form Below